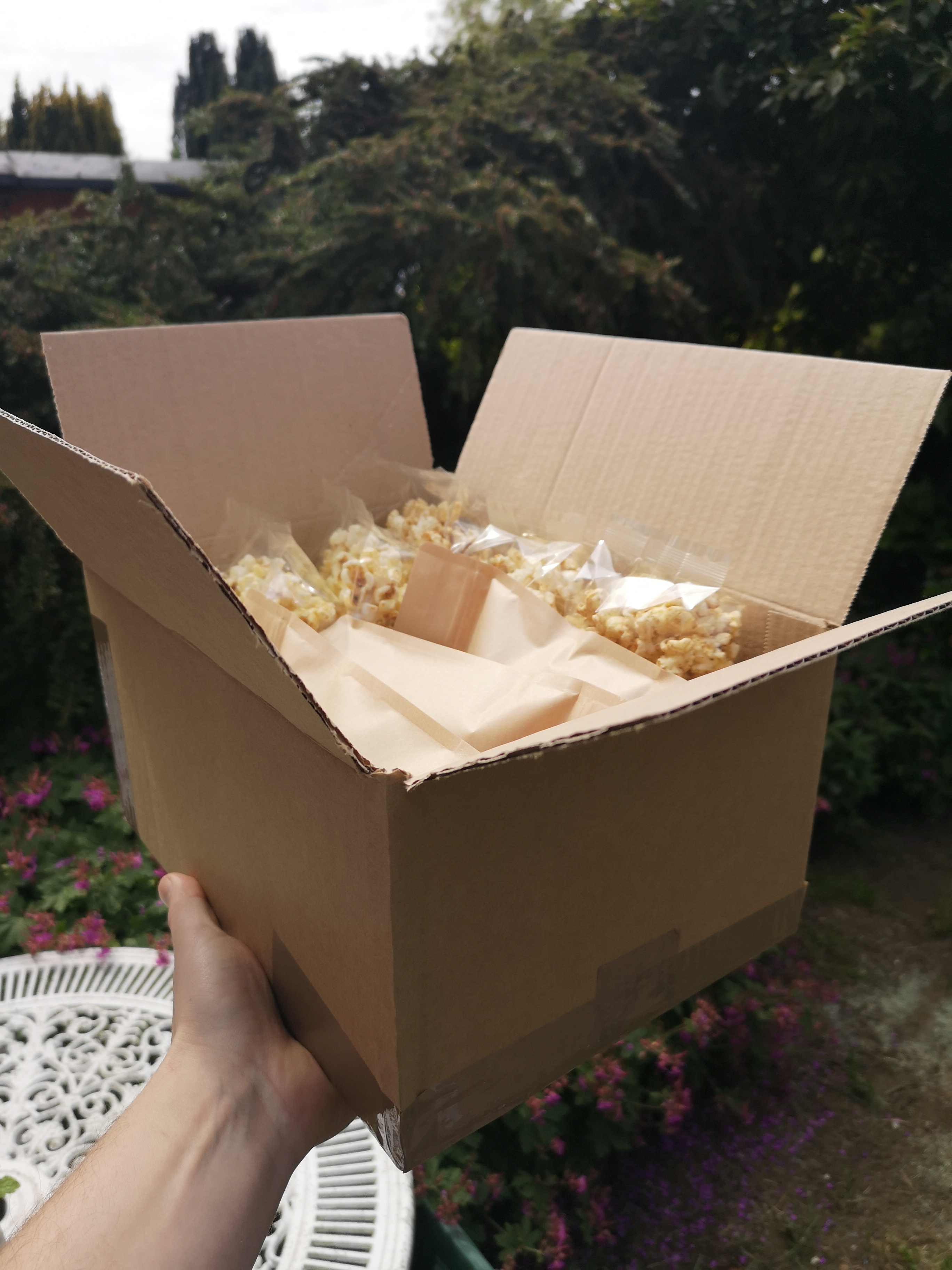 Mystery Box
Mystery Box!
What's inside.. even we don't know!
Box will be filled with random selection of flavours and sizes!
Small - 150g of popcorn
Medium - 300g of popcorn
Large - 600g of popcorn
Please select either "Peanut" or "No Peanut" so we know what to put in the box.
Our caramels are dairy-free made using coconut oil.
Head to our "About Us" for more information regarding our allergens.
£6.00