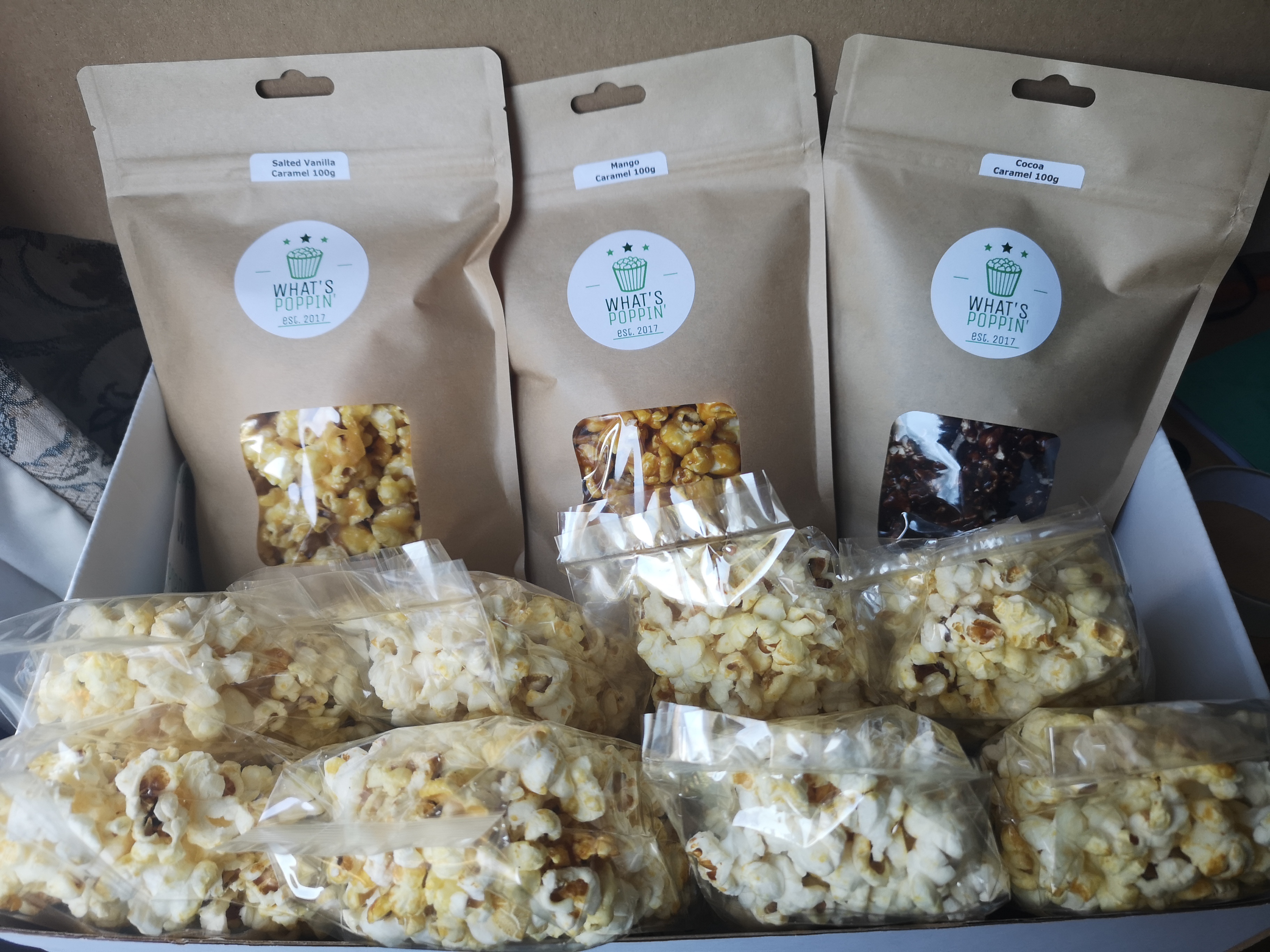 NEW! Movie Night Box
Perfect for sharing while watching your favourite films at home on the couch!
This pack includes:
3 x 100g Dairy-free caramel share bags
6 x Single serving Kettlecorn sleeves (~30gs each)
Due to website limitations on how many variants are available we've put together tasting packs for ease in shopping. The first 10 are combinations of 3 different bags, the last 5 are for single flavour lovers!
Please select your desired caramel option from the first drop down menu, and then select your desired kettle corn flavour from the second menu.
Kettle Corn is a sweet and salty popcorn, available in 2 flavours: Original or Cinnamon. [GF, DF, Vegan friendly]
Dairy free caramel in unique flavours, 5 options available:
Salted Vanilla, Mango, Salt and Black Pepper, Cocoa, Peanut Brittle [GF, DF, Vegan friendly]
Flavour combos:
A - Salted Vanilla, Mango, Salt and Black Pepper
B - Salted Vanilla, Mango, Peanut Brittle
C - Salted Vanilla, Mango, Cocoa
D - Salted Vanilla, Salt and Black Pepper, Peanut Brittle
E - Salted Vanilla, Salt and Black Pepper, Cocoa
F - Salted Vanilla, Peanut Brittle, Cocoa
G - Mango, Salt and Black Pepper, Peanut Brittle
H - Mango, Salt and Black Pepper, Cocoa
I - Mango, Peanut Brittle, Cocoa
J - Salt and Black Pepper, Peanut Brittle, Cocoa
K - all Salted Vanilla
L- all Cocoa
M - all Mango
N - all Salt and Black Pepper
O - all Peanut Brittle
£15.00
View sizes